Katya and Trixie were busy women last year. It seems like 2021 is not about to stop them. They are either busy dropping merch, collaborating with friends and creators, recording podcasts, or reviewing movies and TV shows. I have compiled a list of highlights here that feature two of the most beloved queens from the first quarter of 2021.
January 1st – New Years Queens.
The celebration for the new year continued into the early hours of the day. Trixie and Katya both made an appearance to have a chat with Bob The Drag Queen and Alaska. Oh, they also smashed some giant pinatas.
Jan 2nd – Trixie returns to host the The Pit Stop.
The Drag Race after show where she discusses the newest episode with a Drag Race alum.
Jan 14th – Katya Merch!
New face masks drop through Drag Queen Merch
January 15th – Red Scare Restock
Katya x Trixie Cosmetics first collab re-stocks with an added beanie.
Jan 20th – Going Once, Twice, Sold.
A one hour video call with Katya was auctioned off in honor of David Lynch's birthday.
Jan 22nd – More Merch?
Katya drops more merch through Drag Queen Merch. This girl is on fire!
Jan 28th – Barbara gets Glaad award nominaiton
Feb 2nd – This is It
Trixie announces that she is now the co-owner of This Is It Bar. Milwaukee's oldest gay bar.
Feb 5th – Trixie Day
Trixie releases the music video and cover of Blister in the Sun, the hit song by the Violent Femmes. The band is also from Milwaukee. Also on this day Trixie Cosmetics released a limited edition bathrobe.
Feb 7th – Barbara Turns 1!
Trixie's third album was dropped one year ago.
Feb 10th – Digital Content Realness
Trixie appears as a guest on Whitney Cummings podcast Good For You.
World of Wonder Releases Best of Katya Drag Race video.
February 20th – Katya poses with Got Mik and Denali – Trixie and Katya reunite for in person I Like to Watch. The show is filmed at Trixie's house, just the two of them. This was an exciting moment for all fans of the series, who have been eagerly awaiting the reunion.
February 24th – The Queertys!!
The Bald and the Beautiful gets QUEERTY Award for Best Podcast and Trixie's song Malibu gets QUEERTY for Indie Music Video. Fans could vote daily for each category.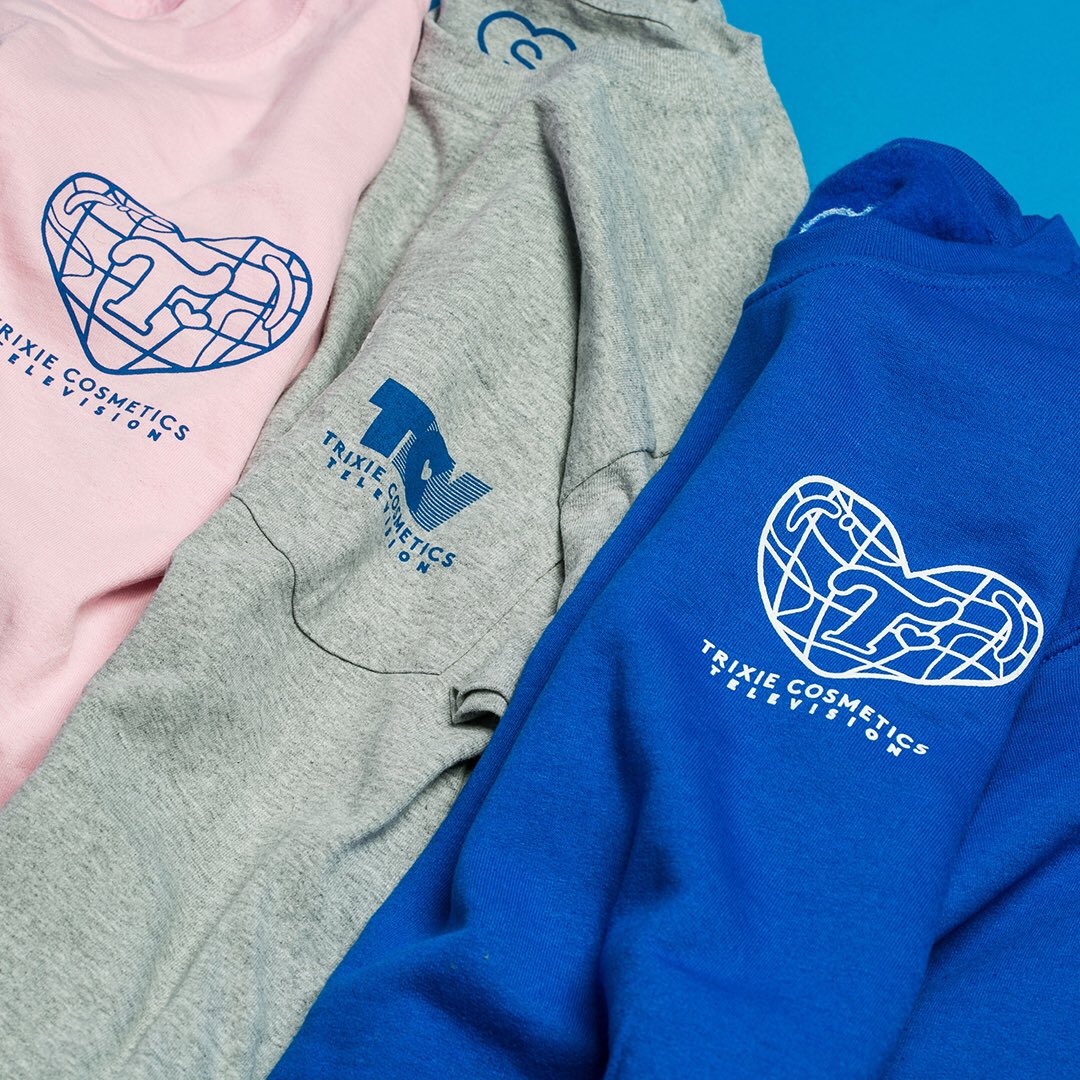 February 26th – All the Merch!
Daytime Realness, the frst eye shadow pallete from Trixie Cosmetics, drops. The pallette dropped along with TCTV, shirts and a mug.
New Katya T-Shirt design drops through DQM
March 5th – Astor Yang Collection
Katya models for his friend, Astor's hand made clothing collection out of drag. The collection is made from recycled materials.
March 7th – Music Galore!
Katya launches her immersive VR video for her track Be Your Own Dentist. Katya is also featured in a secret track to Leah Allyce Canali's EP, called I.D.F.T.?
March 8th – Katya's Closet Raid
Fena Barbitall put items worn and made by Katya on UNHhhh, I Like to Watch, and press tours.
March 10th – Makeup, Burrito Bowls and Collabs, OH MY!
Trixie and Kim Chi team together to formulate their own bowl at Chipotle. The pair also filmed a video for the e.l.f. x Chipotle makeup collab.
March 13th – Slick it Up
Katya models for Slick It Up in a purple, blue, and pink faux-fur coat.
March 15th – Anniversaries!
Trixie's Three year anniversary of winning All Stars.
March 25th – Season 6 of UNHhhh Announced
The sixth season of their hit YouTube show is slated for April 21st premier on WOW Presents Plus. The series is signed on for an additional 90 episodes, according to WOW Presents instagram.

March 19th – Trixie Cosmetics Drops more makeup!
Back to the Fuchsia, the first ever purple blush, drops through Trixie Cosmetics. You can still get the collection on the website! Also on this day Fena sells more of Katya's worn and made clothes on depop.
March 25th – Hostess with the Mostess
Trixie presented the award for Multiplayer Game at the BAFTA Awards show.
March 29th – Katya, Katya, Katya!
Producer Entertainment Group announces Katya's new unscripted series, called From Katya With Love. The series will follow Katya's quest for love within a diverse group of singles.
Also a brand New Katya jumpsuit, socks, and hat merchandise dropped on Drag Queen Merch.
March 30th – Stitcher App features The Bald and the Beautiful podcast.
Also in March Vampire Fitness Vinyls start shipping to fans. The records were launched for pre-prder at the end of 2020.
You can catch Trixie every Wednesday on her YouTube Channel.
You can catch the duo Tuesdays with a new Bald and Beautiful episodes launch.
You can also catch the two queens on YouTube Saturdays for new episodes of I Like to Watch .
These ladies have me tired just thinking about all they have going on. How do they sleep? I cannot wait to see what they have in store for us in the coming months.