We've got seven awesome picks as we round out the seventh month of the year! Talk about symbolic. But that's not all the symbolism we've got this week; check out these awesome pieces that I've assembled for this week's top 7 picks, starting with:
7. Indigo Moon
Starting off this week's list is this nice little piece by Indigo. Something a little more relaxed and full of more calmer, cool colors. I initially thought that this was a unicorn, but a quick scan and it seems like they're some kind of character mixed with all sorts of other things.
What I like about it is the colors and the moon in the background. It's something that invites a sort of mental wandering. The character is pretty cute too!
6. Define Caraphernelia
Talk about an explosion of art! There are so many moving pieces, colors, details, and more that make this piece really enjoyable. In fact, every time I look at this I spot something new (did you see the OwO Uno card?).
But it's in those small details that really unlock the meaning of the piece – you can spot a single tear on the character, and they're holding a filmstrip (or camera roll) that zips all around the piece as these different scenes and details erupt from it.
5. Huntress and the Wraith
Dan Syron returns to this series with a dynamic, powerful piece. You have this intense perspective (that I don't see too often) that draws your eye back to the mysterious wraith that's in the background. If you check out the link you can get a closeup of the wraith courtesy Dan. There's also a sense of momentum too, note how those zippers seem to be in motion.
But the design of the Huntress is pretty cool too, and I like how the zippers go with the orange fur but the black contrasts with it. Apparently, this is for an upcoming comic – if that's so, I can't wait to check it out and see what's up!
4. Mysterious Stone Ring

Here's another piece that honestly reminds me of Hyper Light Drifter, though this time it's in terms of the world design and not so much a pixilated art style. This is a really beautiful piece, and I think Tim did an excellent job with the landscape and without otherworldy-looking deer character. The coloring on it is really great too, and I think it one of the piece's strong points.
Apparently, this is different from the usual for the artist, according to the post this appeared in. Well, Tim, different or not this is great!
I'm really digging the art so far this week. Let's take a second to check out some cool honorable mentions:
It's always fun to see some Pokemon mischief! Someone help that Wooloo in the background though, they need help!
I love this take on the Gemini Zodiac sign that Sixth Leaf did here.
This gryphon is really adorable! I like this style too.
This looks really cool – apparently, there's a story that goes along with it too, but it's still in progress.
I always find stylistic art like this really interesting.
I love the duality that this piece suggests – and that background too!
You've seen cute server Lucarios, now get ready for awesome aura Lucarios!
Loving the honorable mentions for this week. Some really great material! Now, let's get onto the top three, beginning with:
3. Lady Sherene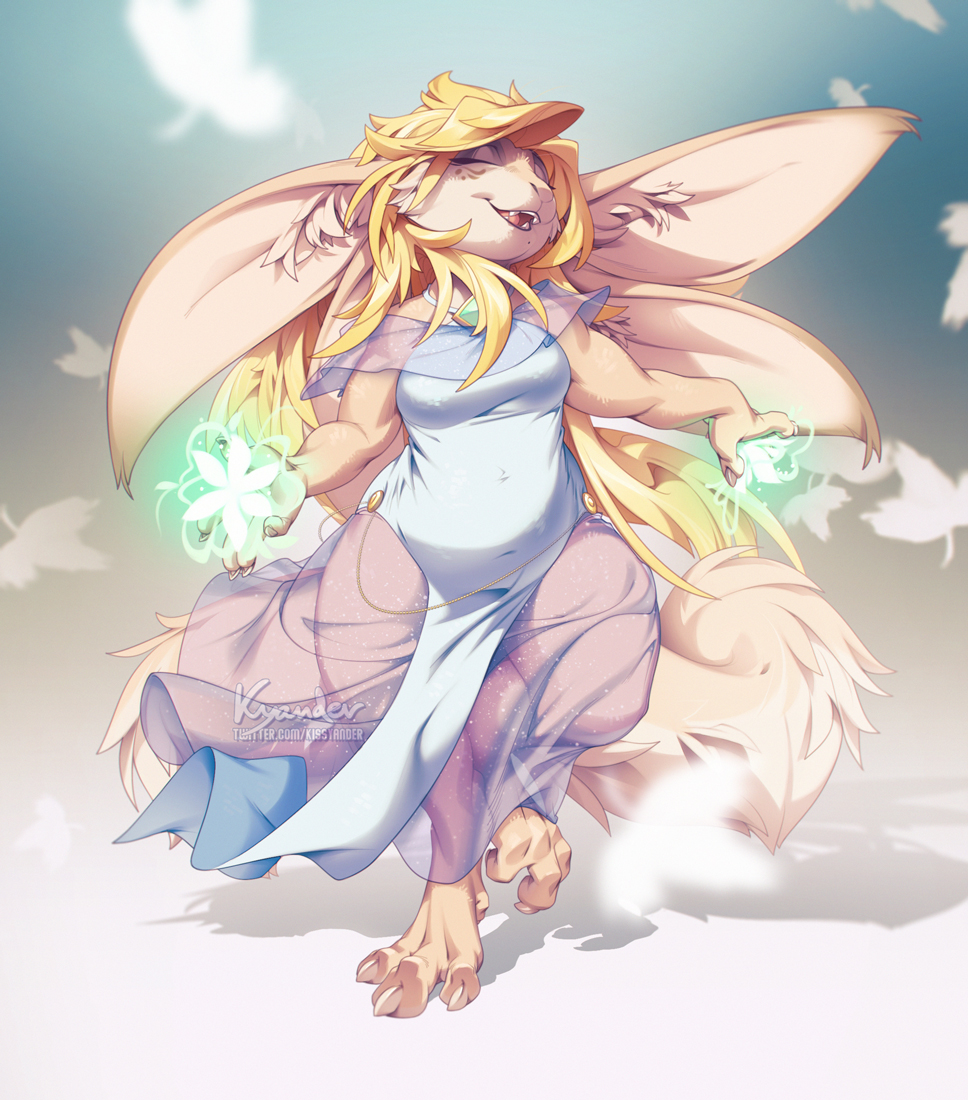 I like the pose too – it gives you a sense of movement with how things like her arms and shoulders are positioned, and how she looks like she's mid-step. Those glowing flowers in her palm are a nice touch as well.
2. Basosh and Set
I feel like Egyptian themes and Gods have a sort of "Rule of Cool" attached to them – especially when you take the god Set and render him in such a dynamic, powerful fashion. And menacing, can't let those glowing red eyes go to waste.
Don't forget the colors as well – in fact, I have a hard time recalling what caught my attention first – the dynamic posing of Basosh and Set, or those hot warm colors juxtaposed against the cool colors of Set and the night.
And the #1 pick is:
1. Prodigal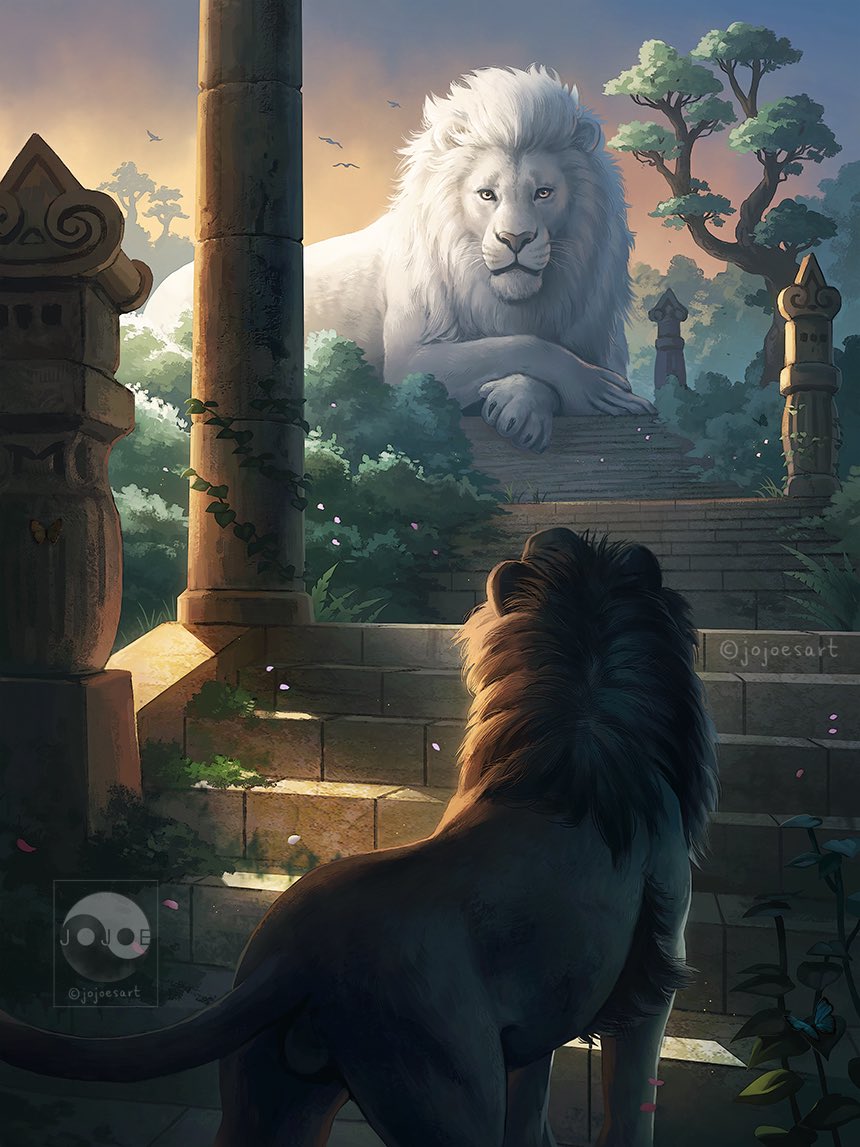 Taking the #1 spot is another piece by Jonas Jodicke. Lions can be incredibly majestic creatures, and I think the way the piece has the white lion on top of the stairs hits at that majestic nature, with the other lion looking up at them – and with the title of "Prodigal", the idea of Jonas' art having symbolism of some kind is intact.
It's a very well-done picture, with lots of detail, great symbolism, fantastic colors, and an amazing lighting job. Congratulations and well done Jojo, you are this week's #1 pick for this week!
Lots of really symbolic and well-done pieces this week – I can't wait to see what next week is going to bring. Maybe more mystical moons and imposing Gods? Only one way to find out!