Chances are that, if you're a big Stardew Valley fan, you've already heard about ConcernedApe's newest game, Haunted Chocolatier. The official trailer premiered on YouTube on the 21st October, and already, many haven't been able to stop talking about it.
So What is Haunted Chocolatier About?
While there hasn't been too much detail about the game yet, ConcernedApe has shared some information on the newest game on the official website. He explains that he wanted to "explore more fantastical possibilities… experiences that take you beyond the ordinary".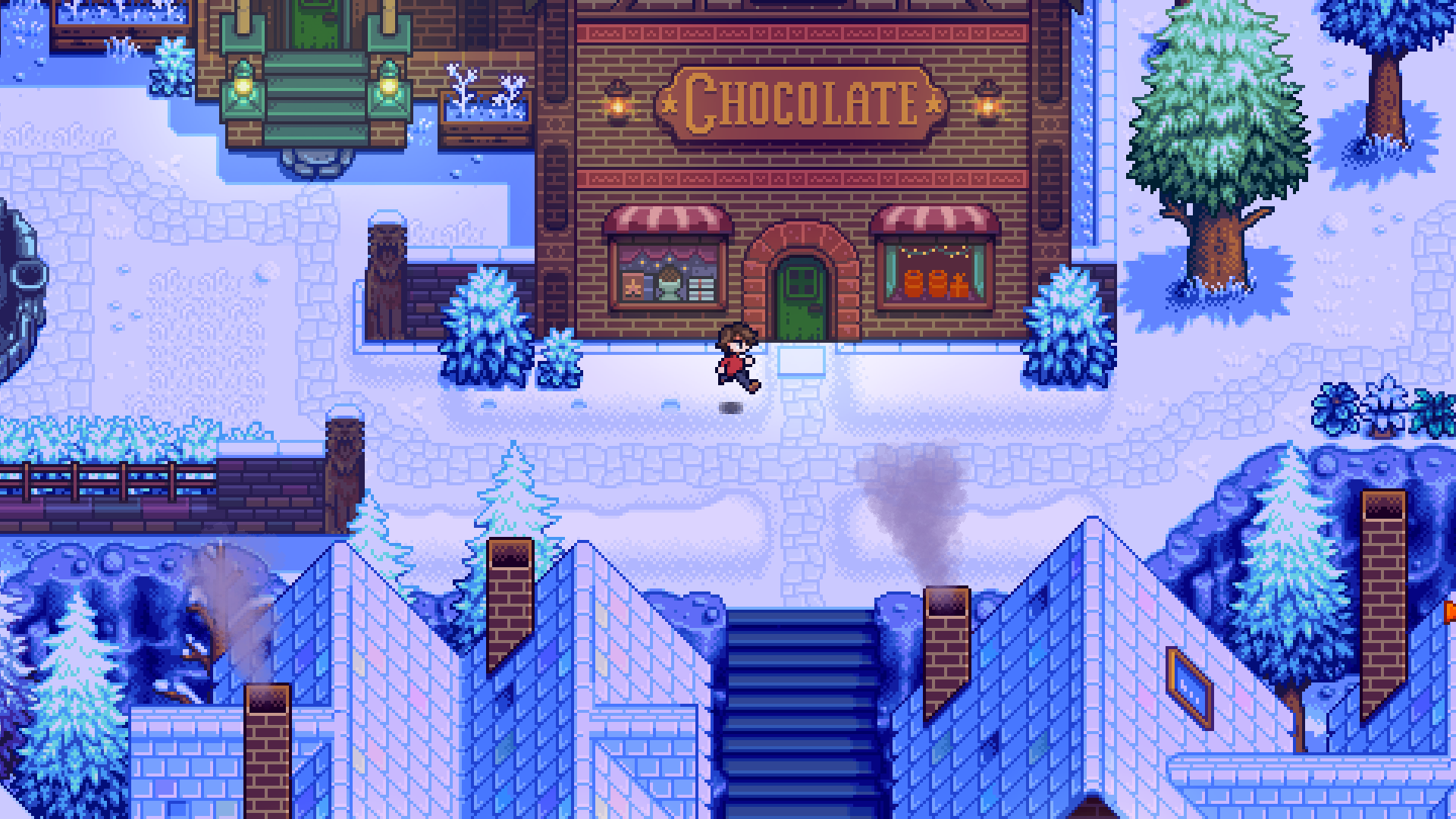 What we know about Haunted Chocolatier is exactly what the game name is. You make chocolate, you sell chocolate, and it's all with the help of ghosts. ConcernedApe has said that this is no way a negative game at all, and in actuality "I intend for this game to be positive, uplifting and life-affirming. However, if Stardew Valley mostly channeled the energy of the sun, Haunted Chocolatier channels the energy of the moon. Both are vital."
One of the reasons we don't know much about this game yet is because there isn't any refined details. In the same post, he explains that he doesn't want to be tied down to a particular concept. The basis however surrounds gathering ingredients and selling chocolate, so those that enjoy crafting games will definitely enjoy this one.
Other things that we know are tweets from ConcernedApe's twitter. The one above states that Haunted Chocolatier will be no more than Stardew, which may be of some relief to fans. Other tweets have shared that characters and sprites will also be completely new, as well as a new soundtrack.
There is yet to be any sign of a release date, given that this game is still so early in production.
What are your thoughts on Haunted Chocolatier? Will you be buying the game when it's released? What parts of Stardew Valley do you hope are carried over into the new game? Let us know in the comments!